Joan's Inflatable Cape
This orange cape packs small on the back, and is inflated using a CO2 cartridge; you can see the pull tab in her right hand.
Built for Victoria's Secret, 2012
Cirque Inflatable Wolf
This inflatable costume is used in the Cirque du Soleil show "One" at Mandalay Bay in Las Vegas. A CO2 cartridge inflates the wolf over the head.
Cirque du Soliel Inflatable Wolves
Exile Light Up Jackets
Working with designer Zaldy Goco and technician Adam Harvey, we made 14 of these light up jackets, each with 85 individually controlled RGB LEDs, linked using RF transmitters to a central control unit.
Giant's Gloves
These gloves are spring loaded extended. As the wearer flexes their hands, the mechanical extensions flex also. Made for the National Opera production of Wagner's "Das Rheingold", executed for Izquierdo Studio
Karli's Spinning Target Practice
This "wing" spun behind Karli Kloss; battery powered DC geared motor with aluminum frame and canvas covering.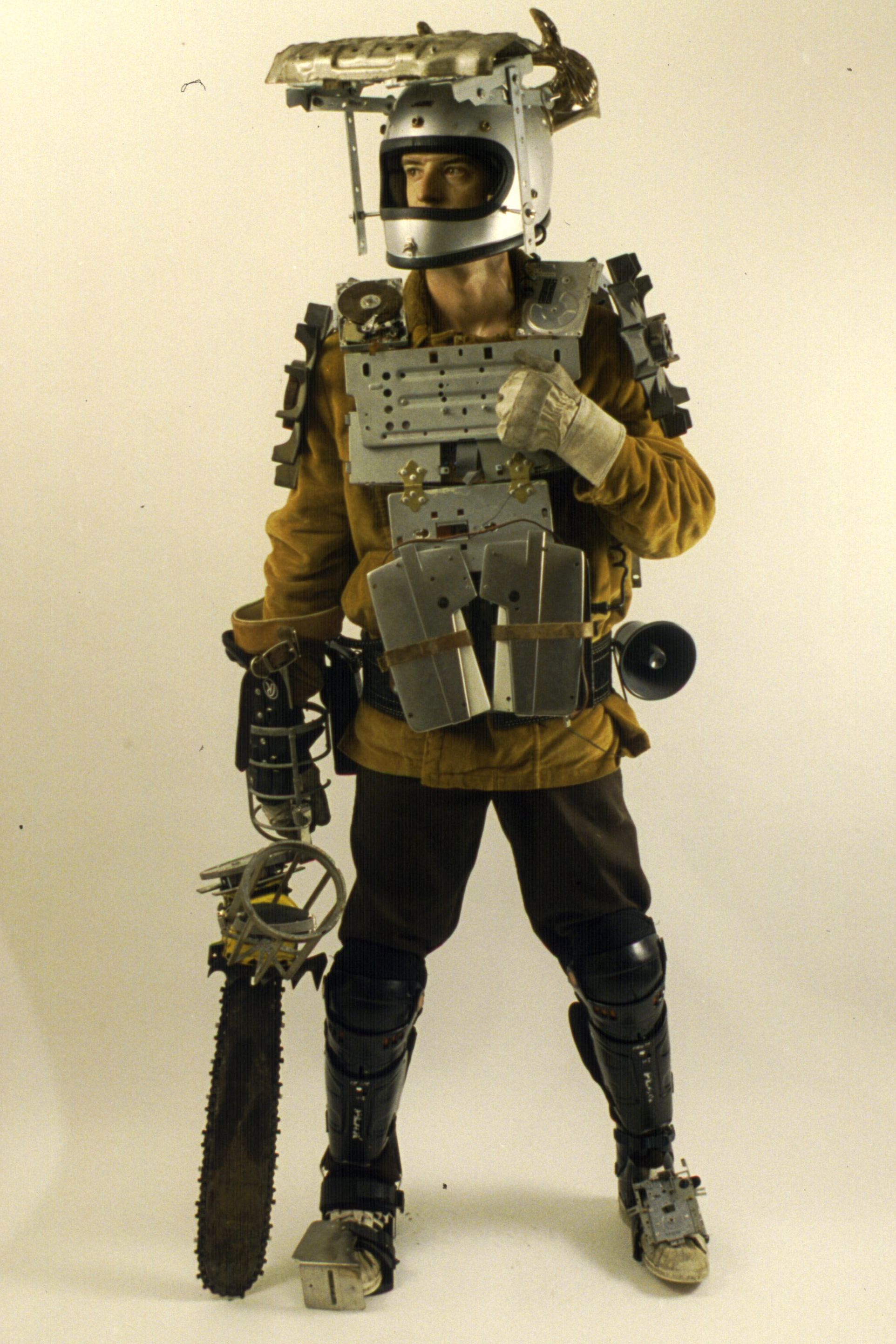 Contemporary Armor
I designed and fabricated this suit of armor in 1999 under a grant from the University of Puget Sound.
Medieval Armor
Simplified historical armor also built for U.P.S. Go Loggers!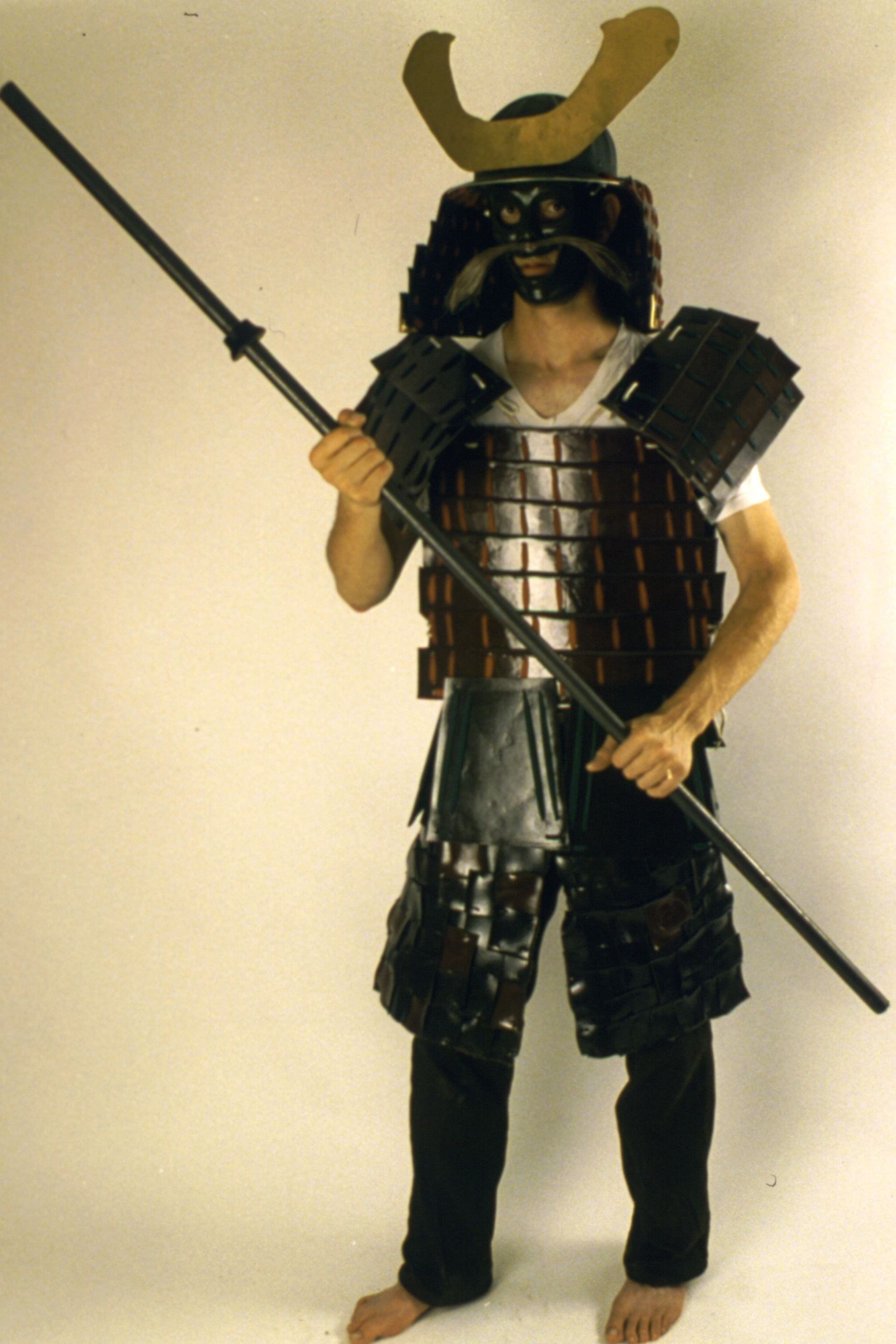 Samurai Armor
The Third in a series. This armor series, built when I was still in undergrad, was the start of costumes and wearables for me.
LED Shoes
Made over a weekend for the popular TV show "30 Rock", these shoes were featured by Kenneth, who joined a cult convinced that the world was coming to an end.
Smash LED Dress
This dress has light up sleeves that slowly fade between colors. For the TV show "Smash."
Executed for NBC/Universal.
Tin Man Helmet
This helmet shot steam from the central top stack, using a button operated solenoid to puncture a CO2 cartridge above the head. Built for Izquierdo Studio.
Wardrobe Lady
This armature was built for a production of 'Beauty and the Beast'. The front sliders allow the illusion of a drawer opening from the torso. Executed for Izquierdo Studio.
Tentacle Harnesses
These harnesses were executed for Basil Twist's production of 'The Addams Family' on Broadway. Each harness was connected to a 20' tentacle that wrapped around the stage.
Drill Hand
This arm mounted drill allows a natural extension of the human hand into a drill. Not for use!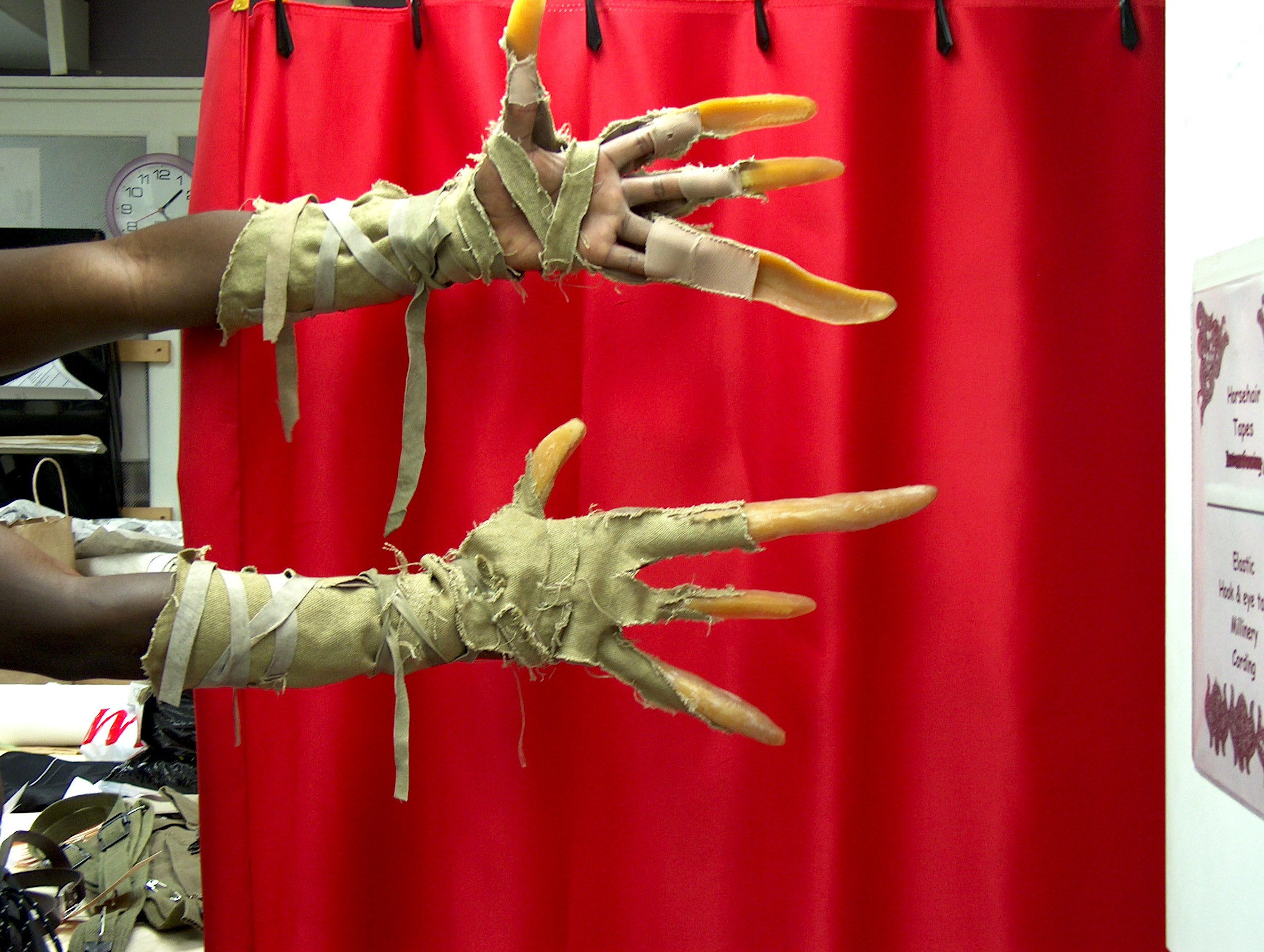 NYC Opera Gloves
I cast and constructed a series of 14 gloves that gave the illusion of monster like mutations for dancers of the NYC Opera. Designed by Martin Pakledinaz, executed for Izquierdo Studio.
Wolf Paws
These paws were built for a music video.
Wolf Mask
Video Helmet
Heidi Klum's Knickers
I wired nearly 100 LEDs individually to Ms. Klum's knickers for the 2005 Victoria's Secret Fashion show. Executed for Izquierdo Studio
Addams Family Stars
Built for Uncle Fester's big love song for the moon, in Broadways's "Addam's Family Values."
Executed for Basil Twist.
Light Up Jacket
This hideous number was for a SNL skit, canceled at the last minute on Saturday afternoon. Still, it worked great!
Executed for Saturday Night Live.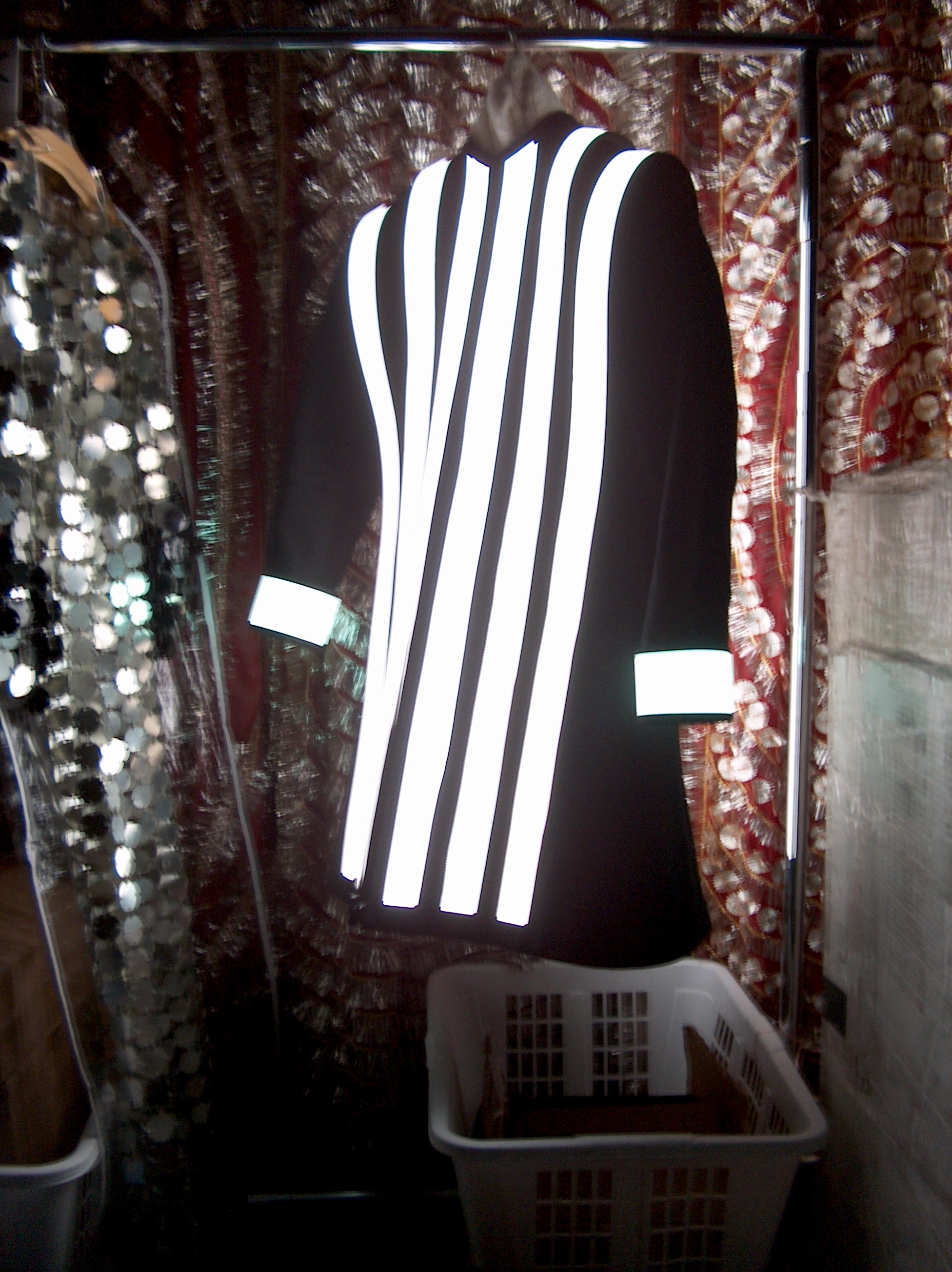 LIght Up Dress
This dress was made from flatlites for Julie Taymor's film "Across the Universe."
Executed for Izquierdo Studio.